Schedule
Every summer, Murder Camp hosts three camps, generally starting on the first Saturday of a month and running for four weeks.
Please contact us if you are interested in booking the campgrounds for a private event.
Youth Camp
Dates
June 3, 2023 to
June 30, 2023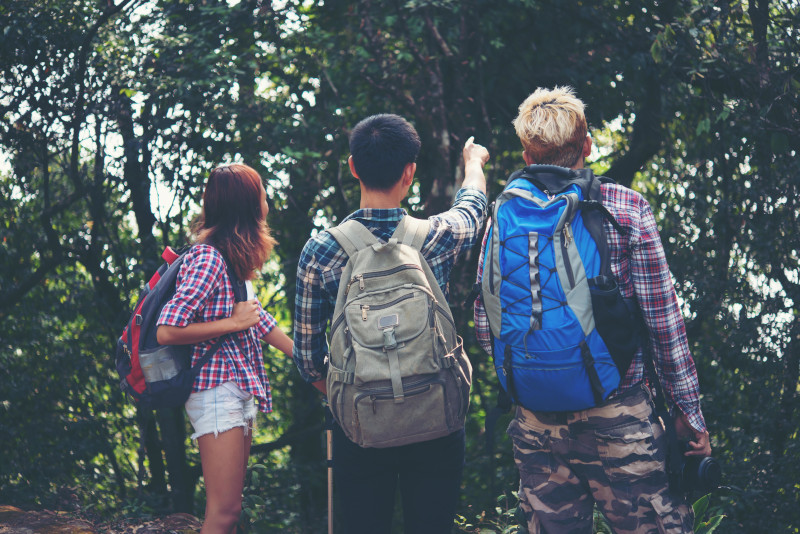 Our Youth Camp places an emphasis on basic outdoor skills, safety in nature, and community building. Our mix of counselor-supervised activities during the day caters to every child's learning style, with hands-on crafting workshops, exciting presentations about animals native to Maine, and nature scavenger hunt activities, where campers are challenged to go out and collect samples of plants and insects that they've learned about. At night, the area around each cabin is well-lit in order to give campers an advantage in spotting and evading this year's Villains. Our youth guests are awarded Camp Coins for completing activities, and at the end of this camp, they can be redeemed for fun toys and Murder Camp souvenirs such as hats and t-shirts.
Register
Teen Camp
Dates
July 1, 2023 to
July 28, 2023
Our Teen Camp increases the challenge for our older campers and emphasizes physical activities like hiking, swimming, collecting and chopping wood, and building campfires. During the day, teen campers can enjoy the camp's zipline and capture-the-flag courses, as well as guided tours of beautiful Palmer Cave, and at night, they'll test their survival skills in the dark against our relentless Villains. The last week of this camp features a camper-led talent show, with the winning entry receiving the coveted Golden Hatchet trophy.
Register
Adult Camp
Dates
August 5, 2023 to
September 1, 2023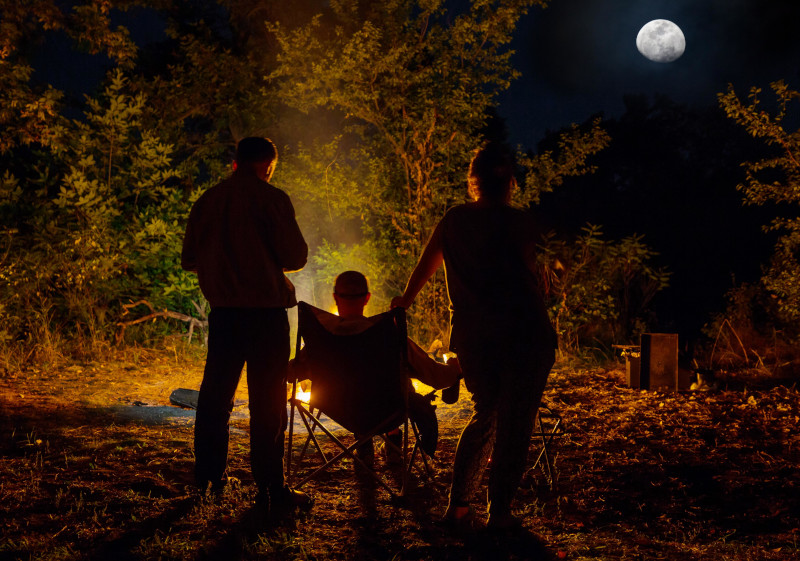 Our Adult Camp is for anyone ages eighteen and up who wants to relive the summer camp experience of their childhoods. Many of the survivors of our Youth Camp and Teen Camp return to continue the adventure as adults and come back to reconnect with fellow campers and counselors. At Adult Camp, guests are welcome to bring their own tents and RVs, and our crafting workshops and nature classes are replaced with a variety of optional and camper-led competitive and cooperative games. Join us for airsoft combat in the woods, kayak races, or just relaxing by the lake in deck chairs and enjoying locally-sourced wine and the pristine forests of Maine. Expect a higher degree of challenge from our Villains, who go to extraordinary lengths during our Adult Camp to hunt their prey.
Register