Founded in 1980 deep in the heart of beautiful central Maine, Murder Camp is the premier outdoor summer sleepaway camp for fun, friendship, and life-changing adventure.
Whether it's learning how to cook over a campfire, ziplining, playing capture-the-flag, or evading this year's Villains, our campers are guaranteed a thrilling, adrenaline-packed summer and a lifetime of stories to tell.
Our goals are to develop the self-esteem and confidence of our campers while teaching valuable skills, community-building, respect for the environment, and a love for the outdoors. At Murder Camp, you'll benefit from one-on-one attention from our talented staff of counselors, teachers, and childcare specialists during the day, and from our famous cast of Villains every night.
400 Acres of Fun
Enjoy miles of maintained forest trails, explore gorgeous Palmer Cave, and take a refreshing dip in Lehman Lake
Exciting Education
Learn about nature through classroom instruction and hands-on outdoor lessons
Community Building
Meet campers, make friends, and work together as a team to overcome challenges
Healthy Food
Three healthy and delicious meals per day and plenty of nutritious snacks, all prepared on-site with accommodations for allergies, food sensitivities, and dietary restrictions
The Ultimate Challenge
Survive the night and wake up every morning with the pride and confidence of a winner
Camps for all age groups
Separate camps for pre-teens, teens, and 18+ ensure that all campers get the attention they need and make friends in their age groups
Youth Camp
Dates
June 3, 2023 to
June 30, 2023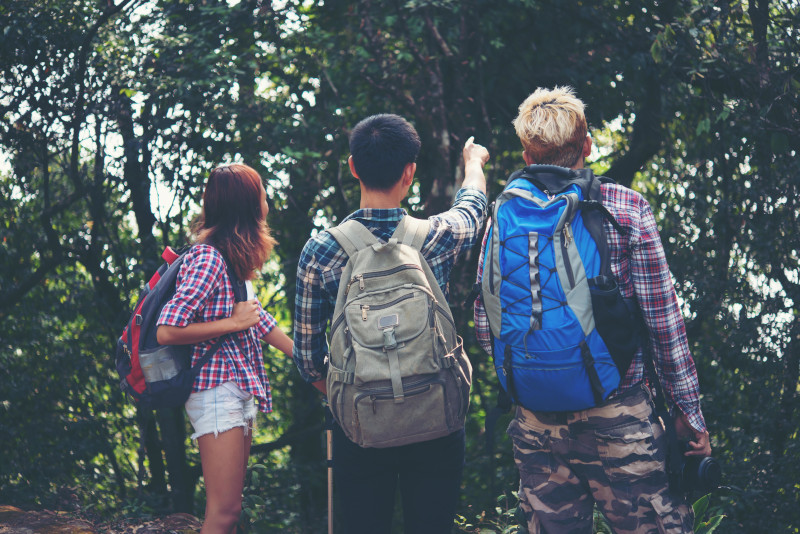 Our Youth Camp places an emphasis on basic outdoor skills, safety in nature, and community building. Our mix of counselor-supervised activities during the day caters to every child's learning style, with hands-on crafting workshops, exciting presentations about animals native to Maine, and nature scavenger hunt activities, where campers are challenged to go out and collect samples of plants and insects that they've learned about. At night, the area around each cabin is well-lit in order to give campers an advantage in spotting and evading this year's Villains. Our youth guests are awarded Camp Coins for completing activities, and at the end of this camp, they can be redeemed for fun toys and Murder Camp souvenirs such as hats and t-shirts.
Register
Teen Camp
Dates
July 1, 2023 to
July 28, 2023
Our Teen Camp increases the challenge for our older campers and emphasizes physical activities like hiking, swimming, collecting and chopping wood, and building campfires. During the day, teen campers can enjoy the camp's zipline and capture-the-flag courses, as well as guided tours of beautiful Palmer Cave, and at night, they'll test their survival skills in the dark against our relentless Villains. The last week of this camp features a camper-led talent show, with the winning entry receiving the coveted Golden Hatchet trophy.
Register
Adult Camp
Dates
August 5, 2023 to
September 1, 2023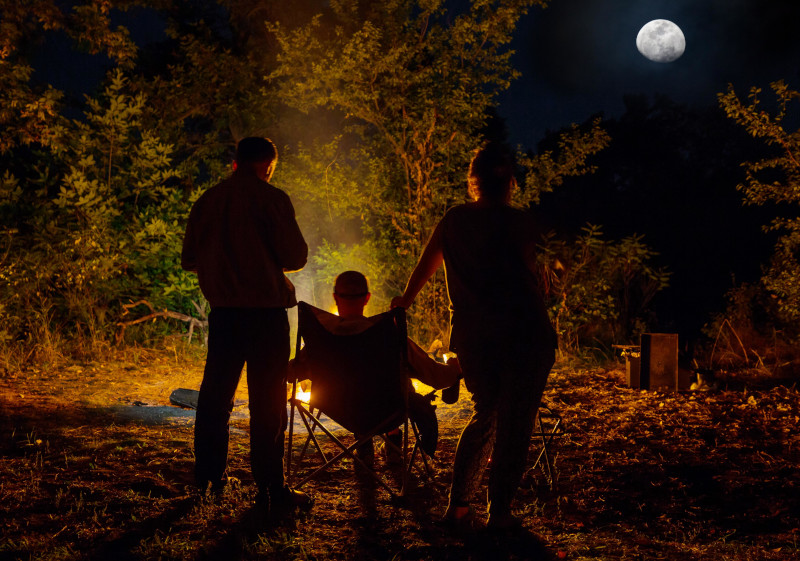 Our Adult Camp is for anyone ages eighteen and up who wants to relive the summer camp experience of their childhoods. Many of the survivors of our Youth Camp and Teen Camp return to continue the adventure as adults and come back to reconnect with fellow campers and counselors. At Adult Camp, guests are welcome to bring their own tents and RVs, and our crafting workshops and nature classes are replaced with a variety of optional and camper-led competitive and cooperative games. Join us for airsoft combat in the woods, kayak races, or just relaxing by the lake in deck chairs and enjoying locally-sourced wine and the pristine forests of Maine. Expect a higher degree of challenge from our Villains, who go to extraordinary lengths during our Adult Camp to hunt their prey.
Register